I am a Ph.D. candidate in comparative politics and public law at the University of Pennsylvania. My research addresses judicial institutions, decentralization, legal pluralism, and rights protection. My main areas of study are the Middle East and sub-Saharan Africa.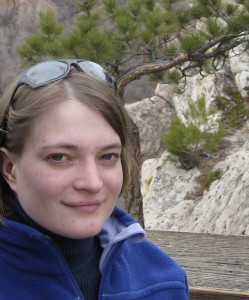 In my dissertation, I ask under what conditions states devolve or share judicial power with ethnic or religious minority groups, and what accounts for the variation in state approaches to judicial decentralization.
I am a visiting researcher at the University of California, Berkeley's Center for African Studies, and I was recently a Fellow at the Stanford Center on International Conflict and Negotiation, and a Graduate Fellow at the Penn Program on Democracy, Citizenship, and Constitutionalism. I have been awarded a United States Institute of Peace Jennings Randolph Peace Dissertation Fellowship, a Fulbright Fellowship, and a Foreign Language and Area Studies Fellowship, among others awards. Before beginning doctoral work, I was a Dr. Marcia Robbins-Wilf young scholar at the Washington Institute for Near East Policy, where I published several short pieces on Egyptian and North African politics. I graduated from Princeton in 2006, magna cum laude and Phi Beta Kappa.